Folk Art from Georgia, U.S.A.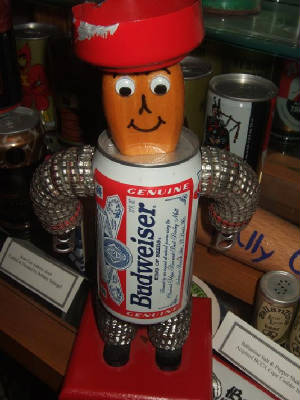 Above, one of our great beer can planes (we now have three - soon we'll need an airport!) Beer cans are the mainstay of our fine museum, but breweriana - brewery collectibles - help to liven up the collection.
Below you see a beer can Christmas ornament which adorns the beer can museum tree every year!